Viking Landscape Service, Inc.
Residential & Commercial Lawn Care & Tree Services in Coral Springs, Boca Raton & Surrounds
Landscaping Professionals! We Make Your Lawn & Landscape Beautiful
LANDSCAPING, LAWN & TREE SERVICES
CORAL SPRINGS, BOCA RATON & SURROUNDS
Turn to Viking Landscape Services to keep your property looking beautiful all year long. From lawn maintenance to landscape design & installation to tree trimming services. We provide our clients with complete and expert commercial and residential lawn care services. We service Coral Springs, and the Boca Raton area. But we also provide our services to the surrounding  areas of South Florida. 
Our team has decades of experience in this industry. We not only provide landscape design, but we also offer led landscape lighting, and installation as well. Our goal, therefore, is to also provide you quality services at affordable prices. While making your home or business stand-out from all the others. 
You can also count on us to keep your grass mowed. Your flower beds fresh. In addition to keeping your landscaped plants healthy and strong all season long.
LANDSCAPING COUPON 10% OFF ORDERS OF ANY LANDSCAPE INSTALLATION or TREE REMOVAL SERVICE OVER $1000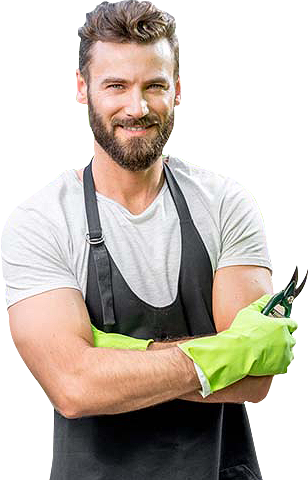 10% OFF LANDSCAPING COUPON:
Any Landscape Installation or Tree Removal Service Over $1,000
Valid Through September, 2022
Viking Landscape Services is a landscape contractor based in Coral Springs, Florida. We are headed by owners Casey Schaad and Jonathan Dugan, who are licensed and insured and also have a combined 30 years of experience. In addition, we specialize in lawn maintenance and landscaping for customers throughout the area. From  routine mowing to landscape design and installation. We provide a variety of property-enhancing services for residential homes as well as businesses. 
Above all, at our company, we boast a crew of workers who are friendly, responsible and always professional. Additionally, they are detail-oriented and only want to provide the best service for your needs. You can rest assured that they will also exceed your expectations with quality service that can't be found anywhere else. If you are in need of  services for your residential or commercial property, contact us today. We will be more than happy to provide you with those necessary services. In addition we will provide for all your landscape and lawn care needs.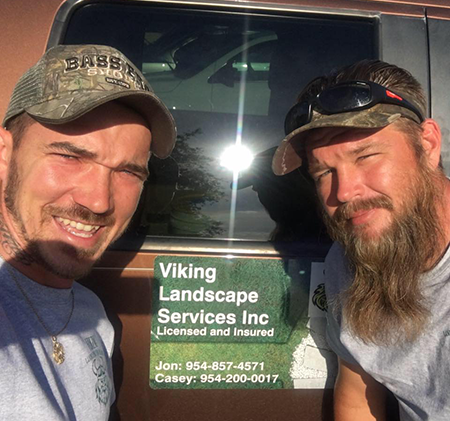 VIKING LANDSCAPING LAWN & TREE SERVICES
ARE YOU LOOKING FOR A RELIABLE LANDSCAPING AND LAWN CONTRACTOR IN CORAL SPRINGS, PARKLAND, BOCA RATON & SURROUNDING AREAS?
Get the Best Landscaping & Lawn Services from a Trusted, Licensed & Insured Landscaping Contractor

Landscaping, Lawn & Tree Services in Coral Springs, Parkland, Boca Raton & surrounding areas.
Contact us today for all of your Lawn, Landscaping & Tree Removal needs. When completing the contact form, please include your name, email or phone number, street address, and a description of the residential & commercial lawn care services you are interested in (i.e., tree trimming, landscape maintenance, landscape lighting, etc.).
Thank you for your interest in Viking Landscaping Services Inc.
Contact us today for a FREE Consultation & FREE Estimate!

Residential & Commercial Landscaping & Lawn Service