Transform your Garden TODAY!
LAWN SERVICES & CARE - CORAL SPRINGS, BOCA RATON & SURROUNDS
 LAWN MAINTENANCE – WE OFFER TOP LAWN CARE SERVICES TO CLIENTS  IN CORAL SPRINGS, PARKLAND, BOCA RATON & SURROUNDING AREAS
LAWN SERVICES - KEEP YOUR LAWN HEALTHY & LOOKING GOOD ALL YEAR!
Maintain the health of your grass, shrubs, and hedges with our regular maintenance services in Coral Spring, FL. We provide a full lawn care service to keep your outdoor area healthy and growing strong. 
Whether you own a home or a business, we provide the necessary services to keep your outdoor area in excellent shape all year long.
Viking Landscape Service Lawn Care includes: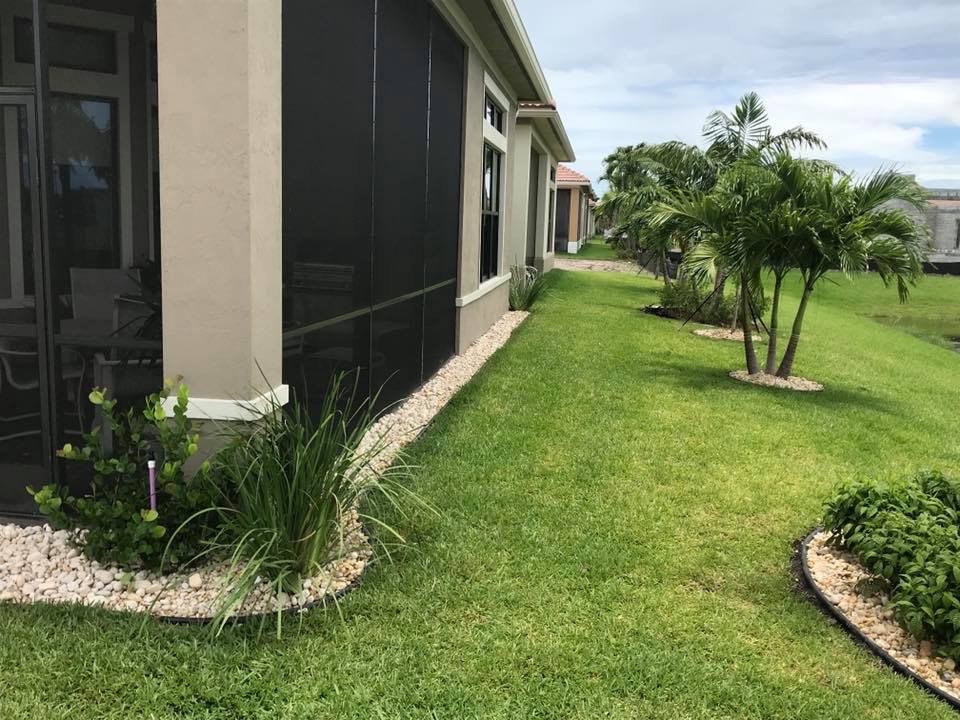 "Best company to work with! Our property never looked so good and they maintain it. In addition they are creative and I love every idea they come up with. They are great to work with .. look no further Viking should be your team!"
Top Lawn Care & Landscaping Company Serving Clients Across Palm Beach County & Broward County
Viking Landscape Service is a landscape contractor based in Coral Springs, Florida. We are headed by owners, Casey Schaad and Jonathan Dugan, who are licensed and insured and have a combined 30 years of experience. They specialize in all landscape and lawn care services for customers throughout the area. From routine mowing to landscape design and installation, they provide a variety of property-enhancing services for homes and businesses.
At our company, we boast a crew of workers who are friendly, responsible, and always professional. They are detail-oriented and only want to provide the best service for your needs. You can rest assured that they will exceed your expectations with quality service that can't be found anywhere else. If you are in need of a service for your residential or commercial property, contact us today. We will be more than happy to provide you with the necessary service to meet your lawn care and landscape needs.
Great job and true professionals cutting down my coconut tree. Very clean and quick work, which is exactly what we needed. Would highly recommend to anyone looking for a reliable and professional landscaping business.

Landscaping, Lawn & Tree Services in Coral Springs, Parkland, Boca Raton & surrounding areas.
Contact us today for all of your Lawn, Landscaping & Tree Removal needs. When completing the contact form, please include your name, email or phone number, street address, and a description of the residential & commercial lawn care services you are interested in (i.e., tree trimming, landscape maintenance, landscape lighting, etc.).
Thank you for your interest in Viking Landscaping Services Inc.
Contact us today for a FREE Consultation & FREE Estimate!

Residential & Commercial Landscaping, Lawn & Tree Service